It was raining unicorns and Cthulus yesterday, so I decided to dedicate my Saturday afternoon to getting back to doing what I've always loved doing (until school happened): design accessories.
This was the result of making use of a lot of denim fabric I had lying around. Some unraveled from a run through the washers (for whatever reason, I don't remember), others were remnants of denim jeans that were hacked into booty shorts. The raveling ends and the side seams could have easily been unseamed or cut away, but I wanted to take advantage of these "burdens" and create a bag that you'll find difficult to not stare at. In this case, the destruction is quite beautiful. The tote shown above comes with a large front pocket and a concealed pocket on the top left. It's roughly the size of your standard record bag, but it has a 1.5" depth so you don't have to fear it ripping in two. I'm planning on making some zipper pouches and wallets to complement this tote.
I got real ambitious and decided to create a tag for this hypothetical accessory line that, success depending, may take off if I work to continue with it. Austy Ana is actually my middle name split in two (Austyana), and I couldn't use Rika because a star-obsessed
Swedish designer
beat me to it. Hell, say Austy Ana out loud and it DOES sound like a name that would roll off the tongues of the fashion-conscious, so I'm okay with the alternative.
Alsooo speaking of rehashed hobbies, I found some OLD projects I've sold in the past after digging through my very old Photobucket account. (It took me half a year to finally remember my login information.) Made Fresh was what I formally called all this and it did well until the middle of my freshman year in college.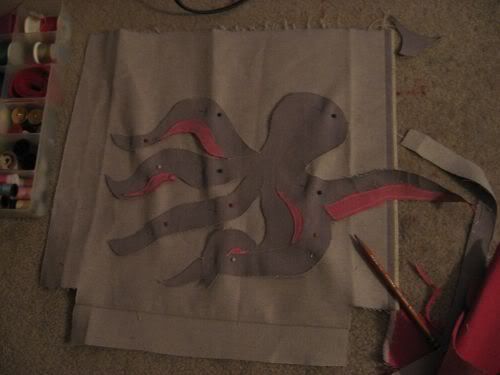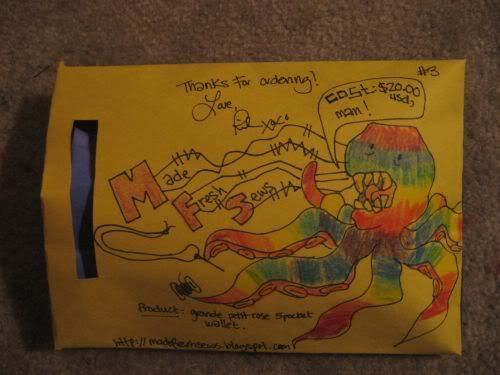 If you're interested in this bag and/or want more details on what I'm working on, don't hesitate to e-mail me. Ultimately this is going to help me save some money for my big move to New York City this August.